My writing is not quite modernist: it won't prescribe a formulaic, cut and dried process for maintaining a perfect spiritual life, for finding the golden ticket to heaven, it won't present watertight reasoning that God exists or that
my
perspective is the whole truth and nothing but the truth.
I believe in mystery.
Neither is my writing exactly post-modern: I don't believe that truth is a human construction, I try to find answers and structure.
I believe in absolutes.
My writing is a blend of each because I have lived through both eras. I've been both informed
and
left guessing by both kinds of Christian spirituality.
If we trust the words of the Bible where it says that God's words are
truth
, that Jesus is
the
way, that Jesus
is
the truth, etc. – then that trust can become an anchor for our reality, for our faith, morality, worldview and philosophy. And a trust
worthy
anchor at that...
But comprehending God (and therefore The Truth) is a lot like getting a good look at a solar eclipse;
it can't really be done.
Oh you can look at the eclipse through the correct frosted glass, but that's
filtered
then, isn't it? You can use a viewing box like the one in the picture below but then that's only a
representation
of the eclipse, as is a photo, video clip or painting. (To look at it fully - to truly see it - would cause permanent damage to the seer.)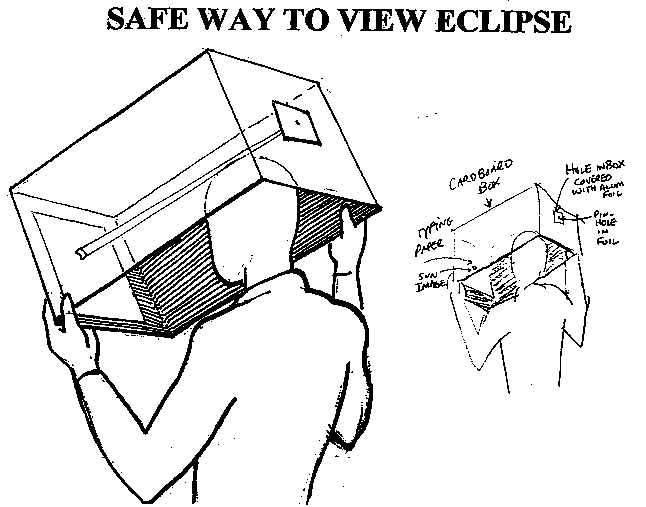 We will never fully know God while in our present form; but we
can
know him. And it's to this pursuit – the knowledge, no, the knowing of God – that this blog is dedicated.